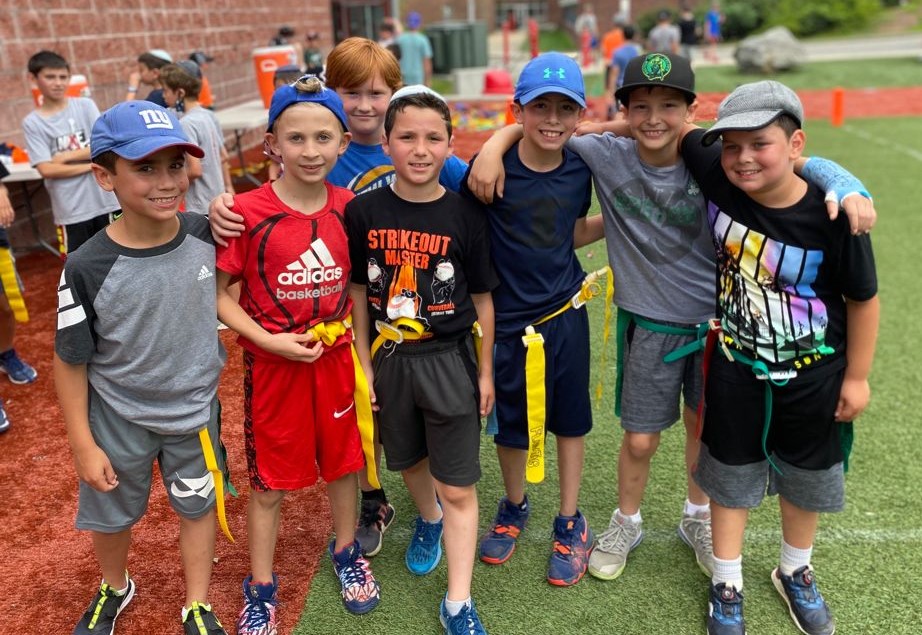 About Camp
---
Camp Slapshots, entering its 22nd year of excellence, is the premier sports day camp in New Jersey. Camp Slapshots has provided hundreds of campers with the opportunity to improve their hockey and basketball skills, learn proper sportsmanship and play competitive games, all while having a blast!
Started in 2003 with twelve campers from Teaneck playing hockey, Camp Slapshots has grown each year to a record 275+ campers per week in 2022. Our campers come from Hillside, Livingston, New Rochelle, NYC, Monsey, Riverdale, Scarsdale, Springfield, and West Orange. Camp Slapshots consists of hockey, basketball, flag football, soccer and baseball. With innovative skill workshops for our youngest campers, exciting clinics, competitive games, and amazing contests and tournaments, Camp Slapshots is the ideal place for anyone who enjoys sports. Our sports themed trips for older campers have taken the camp to the next level!
Davening, learning groups, and true role models on staff help us accomplish our goal of teaching campers important life skills as well.
With an amazing staff to camper ratio, each camper will receive the individual attention that he so deserves.
---
Meet the Staff
---
Rabbi Sariel Malitzky – Founder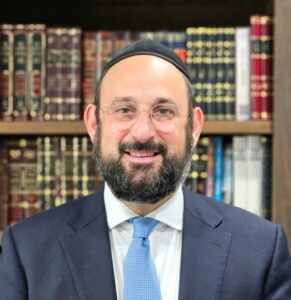 Rabbi Sariel Malitzky has been passionately involved in both formal and informal Jewish Education, summer camps, and youth sports for two decades. After serving as the head of hockey, followed by head of sports in Camp Lavi, he founded Camp Slapshots in 2003, and has been directing and guiding its continuous growth ever since. From its inception, Rabbi Malitzky has guided and directed every aspect of the camp. With a commitment to skill building, an emphasis on playing sports "the right way", and a dedication to ensuring that the campers have a blast, it is no surprise that the camp has been a tremendous success. The camp, which began in 2003 with 12 campers, was full last summer with over 350 campers!
Rabbi Malitzky has held numerous coaching jobs in the Yeshiva High School Hockey League. During his coaching tenure, he developed a reputation for teaching proper sportsmanship, in addition to teaching the requisite skills to compete at the highest level. In 2003, he co-founded the ever popular TABC JR Hockey League, a floor hockey league for elementary school boys in Teaneck, NJ.
After 10 amazing years of teaching at TABC, and 6 incredible years teaching at JEC High School, he currently serves as Rabbi of Congregation Ohr Torah in Edison where he has been since 2016.
Rabbi Sariel Malitzky lives in Highland Park with his wife Shoshi and six children.
R' Jordan Ginsberg – Director, Communications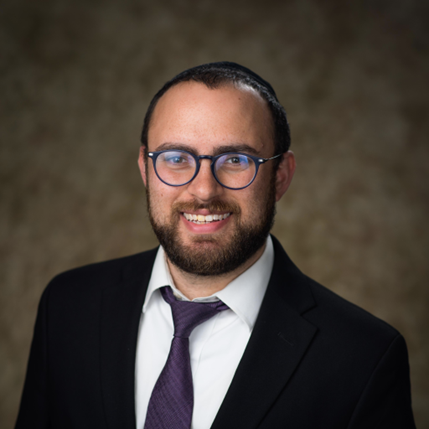 Jordan Ginsberg has been working in Camp Slapshots for 7 summers and is excited for his new role as
Director, Communications. Jordan attended DRS Yeshiva High School for Boys where he spent 3 seasons on the basketball team. After High School he learned in Yeshivas Kerem B'Yavneh for 2 years. He graduated from YU with a bachelors in psychology, he is a Musmach of RIETS and he has a Masters in Jewish Studies from Touro University. Jordan is currently a Rebbe in DRS Yeshiva High School for Boys in Woodmere.
Jordan was on the DRS basketball team, a madrich on NCSY Kollel for 3 summers and spent 1 summer as a Chinuch Rebbe in Camp Kaylie before joining Camp Slapshots. He and his wife, Shoshana, were teen directors at the Young Israel of West Hempstead from 2017-2019, where they are both originally from, which entailed running the teen minyan and organizing various types of programming. Jordan also ran a learning and basketball night program at the end of the summer for the teens of West Hempstead.
Jordan, Shoshana and their daughters, Tehilla, Baylie and Eliana are currently living in Queens, NY.
R' Ezra Stone – Director, Programming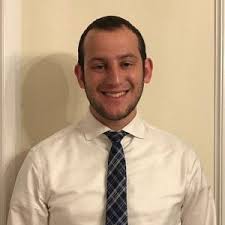 Ezra Stone has been working at Camp Slapshots for over 10 summers and is excited for his new role as Director, programming. Ezra attended TABC for high school where he spent 4 years on the hockey team and served as one of the assistant captains. After that he studied in Shaalvim for 2 years. He graduated from Y.U, is a Musmach of RIETS and has a Master in Jewish Studies from Azrieli Graduate School. Ezra is currently a Rebbe in TABC. In addition to being a Rebbe, Ezra is co director of student activities and a 9th grade dean. Ezra has been involved in coaching hockey for many years. Most recently, he served as the head coach of RYNJ and Moriah. He is also a co-owner of TABC Jr Hockey, a popular local hockey league.
Ezra lives in Bergenfield NJ, with his wife Talia and their 3 children, Shai, Ami and Lielle.
Ben Katz – Director of Operations
Ben Katz has been part of the Slapshots staff since 2019, serving as Chinuch Rebbe, Division Head, and now, Head of Operations. Ben grew up in Bergenfield, and attended Yavneh Academy and Frisch (as well as Slapshots as a young camper!). After studying for two years in Yeshivat Lev HaTorah, Ben graduated from Yeshiva University with a major in Biology, and received semicha from RIETS.
During the school year, Ben is a Rebbe at Manhattan Day School, teaching Gemara, Halacha, Chumash, and Navi in the middle school. In addition to Slapshots, he has spent time during recent summers as Chinuch Staff in both Camp Kaylie and Camp Lavi. Currently, Ben is also pursuing a Masters degree in Mental Health Counseling through Achieve Behavioral Health and the Ferkauf Graduate School of Psychology, after having already earned a New York State Certificate in Mental Health Counseling. Ben lives in Washington Heights.
Matthew Wexler – Director of Learning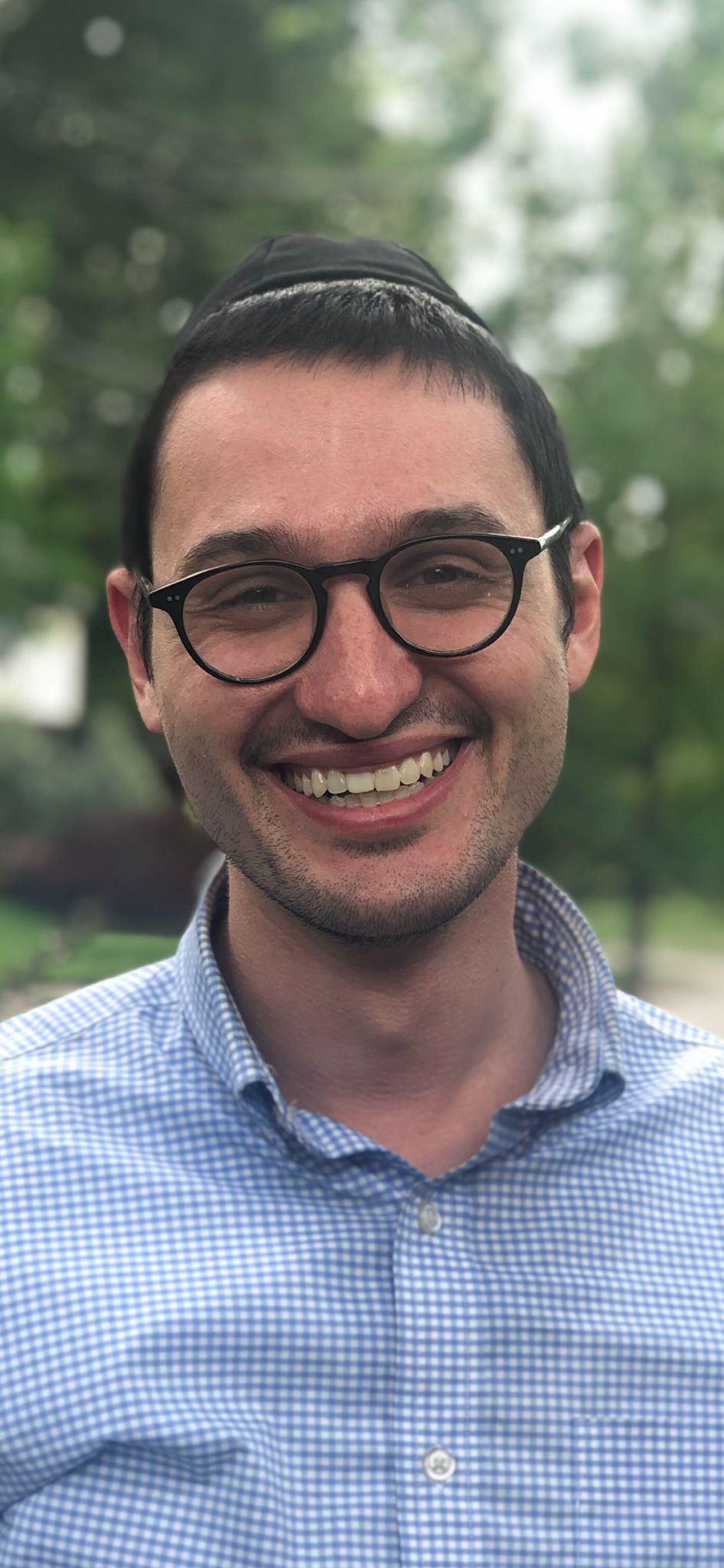 Matthew Wexler is looking forward to returning to Camp Slapshots as Head of Chinuch. After attending Torah Academy of Bergen County for high school, Matthew learned for two years in Yeshivat Sha'alvim, graduated from YU with a B.A. in accounting and is currently in Semicha in RIETS.

Matthew spent four summers as a Madrich on NCSY Kollel, where he enjoyed teaching and running programming (and whose campers are now counselors in Slapshots!). In 2021, Matthew joined Camp Slapshots for his first summer as Chinuch staff.

Matthew is excited for a productive, inspiring and enjoyable Talmud Torah experience at Camp Slapshots. He hopes for everyone in Camp to growth in their Avodas Hashem, learning, and Middos, all while having a great time!